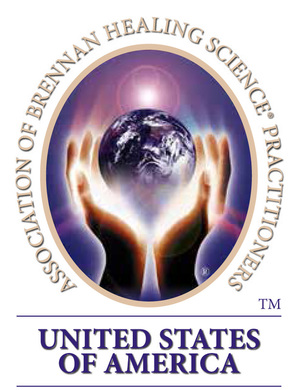 Non-Profit
The Brennan Healing Science Association is a 501(c)(3) non-profit organization formed in 2010 for the purpose of bringing Brennan Healing Science (BHS) more fully into the community, both on a local and global level. We support the Barbara Brennan School of Healing, the school's alumni and currently enrolled students, as well as Brennan Healing Science Associations across the world. We believe that everyone has the power to transform. Our goal is to facilitate healing in individuals and in local and international communities.
Our Mission
We are committed to staying aligned with our purpose and to creating an association where:
Promoting the community of Barbara Brennan's School of Healing Alumni.
Supporting outreach to the public by promoting Brennan Healing Science in its many forms.
Groups of like-minded individuals may gather and develop innovative ideas on the application of BHS as a professional energy healing modality.
Research on BHS may flourish and BHS research grants may be administered.
Our History
The Brennan Healing Science Association began in 2010, in collaboration with BHSPA-NZ, with a small group of interested graduates of BBSH who communicated online from all over the world. A need for educating the public and defining our profession and applications of Brennan Healing Science was recognized.
In March 2010, Karen Reid contacted Barbara Brennan and proposed the formation of worldwide BHS Practitioner Associations and we received her blessing as president of the Barbara Brennan School of Healing. Since then, graduates of the school formed a Steering Committee and began the process of creating a legal corporation that would have non-profit status. We polled alumni of the BBSH schools and formed our mission around the feedback and our deepest longings for bringing the modality that is Brennan Healing Science to the world. The founding committee donated the money to pay for all the legal documents, lawyers, and costs of forming a corporation. As we formed the structure, phone calls with BBSH were made to keep in communication and request support. We submitted a modified Hands of Light logo and requested consideration for approval April 2010. It was not approved, but a new logo for graduates and for the forming BHS Associations was promised.
We formed our By-Laws and a Board of Directors was formed. Through teleconferences and emails, a mission statement and aligned intention for creating a vehicle for all graduates of the Barbara Brennan Schools of Healing that included highlighting the skills of BHS Practitioners and the benefits of the modality to the general public. Since not every country has their own association, we are not exclusive to the United States, and now have associates from eight countries.
BHS Association also intends to highlight the life skills and other applications of Brennan Healing Science as it forms an integrated, holistic healing process and opening to creativity through all aspects of life.
Work toward establishing a professional website presence continued, and a Directory of Practitioners was established in December of 2012.
We began an earnest outreach for associates and donations via social media and email. Online applications for graduates are now available for ease in joining and supporting BHS Association. In 2013, a new Hands of Light logo was given as promised from BBSH. A collaboration is now in progress to have a cohesive relationship with BBSH and a newly formed International Alumni Association.
The Board of Directors is in the process of establishing committees to facilitate projects that will bring the mission of BHS Association to fruition. Marketing, communications, collecting research and resource materials, encouraging and advertising BHS events and Healing Clinics, and continued enhancement of the website for both BHS Practitioners and the public continue to be on the agenda.
The board has expanded to include Maria Perry in 2013, Randall Segal in 2014 and Anne Bachop in 2015.
Association president Nijole Ladd visited BBSH class 4 in 2014 and 2015 with Karen Reid from NZ to share progress with faculty and new graduates. Board member Randall Segal also presented to faculty during class 5 week in 2015.
The Association held its first annual associates and board meeting in Philadelphia, where participants joined in person and online. Laurie Keene attended in person, representing BBSH in her capacity as dean of the school. Her input, along with feedback from graduates, helped us to form new goals for community outreach and alumni engagement.
The ongoing intention is for building a vehicle to support BBSH graduates and practitioners in bringing more presence to the professionalism and tools of BHS for the benefit of all across the globe.