Get Listed on Our Member Directory
One of the benefits of membership in the Brennan Healing Science Association is a directory listing on our website and a dedicated healer profile page. We are always working on increasing traffic to this site through search engine optimization, facebook advertising, social media pages, email marketing and links from the BBSH website.
You can include photos, contact information, links to your websites, google maps for your practice locations, biography, credentials and a description of your practice.
Use our Website as a Resource
Need a resource for explaining what BHS is? What a BHS session is like? Your comprehensive training?
In addition to the practitioner directory, our website includes descriptions of Brennan Healing Science, Barbara's bio and her books, a typical session, benefits of a session, self-care tips, client testimonials and the rigorous training of graduates. We also offer free Meditations, Articles, Newsletter archives, a Mentorship Program, and more.
You can direct clients to our website or provide links from your own website to ours. We are constantly adding new content.
You can invite clients to join our monthly group meditations, which are free and open to anyone. Or they can replay recordings of previous meditations
BBSH Featured Graduates Program
All graduates are listed on the BBSH website with their last known location, phone number and graduation year. In addition, you can participate in the BBSH Featured Graduates program. This allows you to have a personal, dedicated web page on the BBSH website to promote your healing practice.

Become a BBSH Featured Graduate
The Alumni Corner page of the BBSH website has several resources for BHS Practitioners.
Need a marketing brochure?
Need BHS business cards?
Just need the logo?
Scroll down for more information or click the button to visit the BBSH website's Alumni Corner —->
Here are a few offerings you can find on the Alumni Corner page.
BHS Practitioner Brochures

BHS Practitioners are invited to order business brochures through www.BHSPractitioners.net.
The brochure is a customizable template available in 17 Languages!
It has sections that are pre-populated with informative marketing copy describing energy healing, the benefits of working with a BHS Practitioner, the healing process, experiencing wholeness and more.
Elements of the brochure include:
Biography – provided by you
Photos – beautiful photos that portray healers working in a respectful, professional way are available, or use your own
Logo – trademarked Brennan Healing Science Practitioner logo
Testimonials – space is provided for 2 small or 1 large testimonial
Order Brochure
Practitioner Business Cards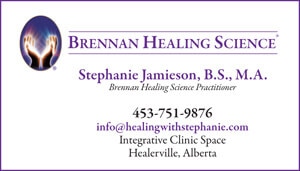 Get a customizable business card with the Hands of Light logo image and a professional design that promotes the "brand" of Brennan Healing Science.
Order Business Cards
Practitioner Logo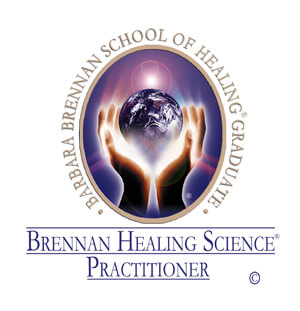 The Brennan Healing Science Practitioner Logo that you will find on your BHS Practitioner Brochure is also available as a digital image file that you may use for other promotional material, as well as for your letterhead, website, etc., as long as the material is directly related to your Brennan Healing Science practice.
Get Logo